A Wide Selection of Replacement Windows for Homeowners in Mehlville, MO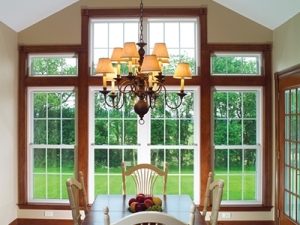 Replacement windows are an easy and cost-effective way to improve your Mehlville, Missouri, home's curb appeal, energy efficiency, and even potentially its value. If your current windows are old or damaged, turn to Jacob Sunrooms, Exteriors & Baths for a professional window replacement. We have been known as the place Where Quality Counts… Since 1977, and to this day we maintain an A+ rating with the Better Business Bureau for our exceptional products and customer service.
At Jacob, we know that Mehlville, MO, homeowners have many different aesthetic preferences and functional needs for their replacement windows. That's why we have chosen to install windows from Joyce Manufacturing Company. These windows come in a wide selection of styles and colors. When you call us, we will be happy to listen to your wants and needs and help you select windows that fulfill them. In addition to the impressive variety of colors and styles that are available in, our windows also boast:
Vinyl frames that won't chip, rot, warp, or peel and will maintain their beauty for many years to come
Double-paned glass with multiple coats of Low-E for exceptional energy efficiency
Magna air-tight seals to keep heat from entering and leaving your home
What's more, our knowledgeable installers will ensure your replacement windows are installed with care and precision. Your satisfaction is our main priority, so we will be sure to provide you with an outstanding installation experience by treating you and your home with respect every step of the way.
Jacob Sunrooms, Exteriors & Baths is the right company to install replacement windows in your Mehlville, MO, home. Contact us today to get started.