Add Energy Efficient Windows to Your Home in Oakville, MO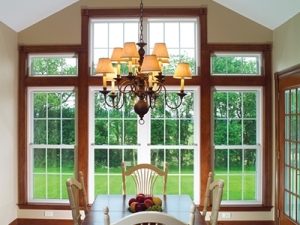 Jacob Sunrooms, Exteriors & Baths is pleased to offer energy efficient windows to homeowners in the Oakville, Missouri, area. From the trusted experts at Joyce Manufacturing Company, the windows we offer are ideal for homeowners who are looking to more affordably improve the energy efficiency of their home.
What Makes Our Windows Energy Efficient?
The windows we install are equipped with a number of energy efficient features. For example, argon gas fills in between panes of glass help to minimize the temperature transference into your home from the outside. Additionally, our windows' glass boasts multiple coatings of Low-E. And, our windows feature Magna air-tight seals to keep air from entering or leaving your home through any gaps in the windows.
The Perfect Windows for Your Home
The windows we install are incredibly durable, as their vinyl frames won't look worn or damaged after a few years of exposure to the elements. Furthermore, you can be sure that your energy efficient windows will suit your aesthetic preferences perfectly. In addition to offering many styles of windows, we also have a plethora of color and glass options to choose from. Whether you are looking for clean, white frames or those that mimic the look of wood, we are sure to have options to suit you.
If you are interested in having our energy efficient windows installed in your Oakville home, contact Jacob Sunrooms, Exteriors & Baths today. When you do, be sure to ask about the convenient financing options we have available to those with approved credit.